SAVER 600 - PROJECTING Effect Kit- 600mm Spillway Kit With 1600mm Long Trough
SKU:

SWPG600P-1600Trough

Shipping:

Calculated At Checkout
Description
Create a Projecting Water Wall/Water Feature with our Kits. It's easy to Install - perfect for DIYers!
Kit Includes:
Spillway: 1 x 316 Stainless Steel 600mm Long (aka Water Blade ) More details
Spillway Install Height: Recommended within 900mm above water level*
Hose: 1 x 1metre x 25mm Dia. spiral flex hose, 1 x 2metre x 40mm Dia. spiral hose More details
Connection Kit: 1 x set of 40mm Tee and associated Fittings
Warranty: 1 Year limited manufacturer warranty (excluding wearing parts)
Trough : 1 x Water Pond Trough

Size: 1550mm (Length) x 420mm (Width) + 40mm Edge x 300mm (Depth)
Capacity : 180 Litres More Details
*Note - As a guide the Spillway should be installed no higher than 900mm from water level. The further the water drops, the narrower the water sheet widths become due to surface tension. The projection from the wall is approximately 100-200mm.


Note:- cutting of pump or lighting cord will void warranty.


General Install Guide Included

Projecting Effect Designs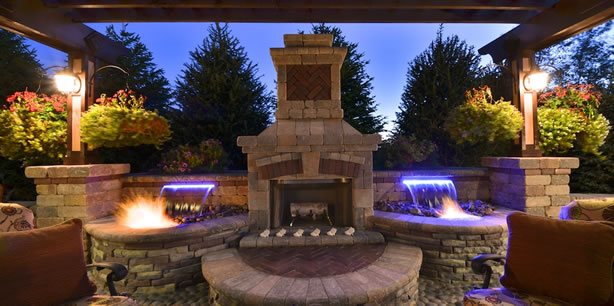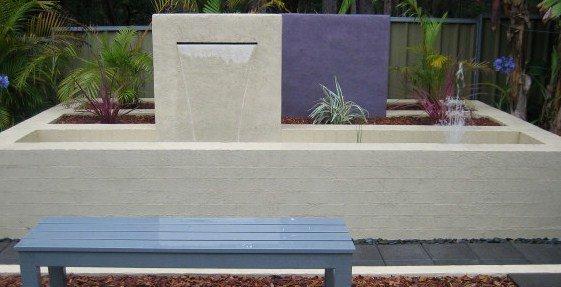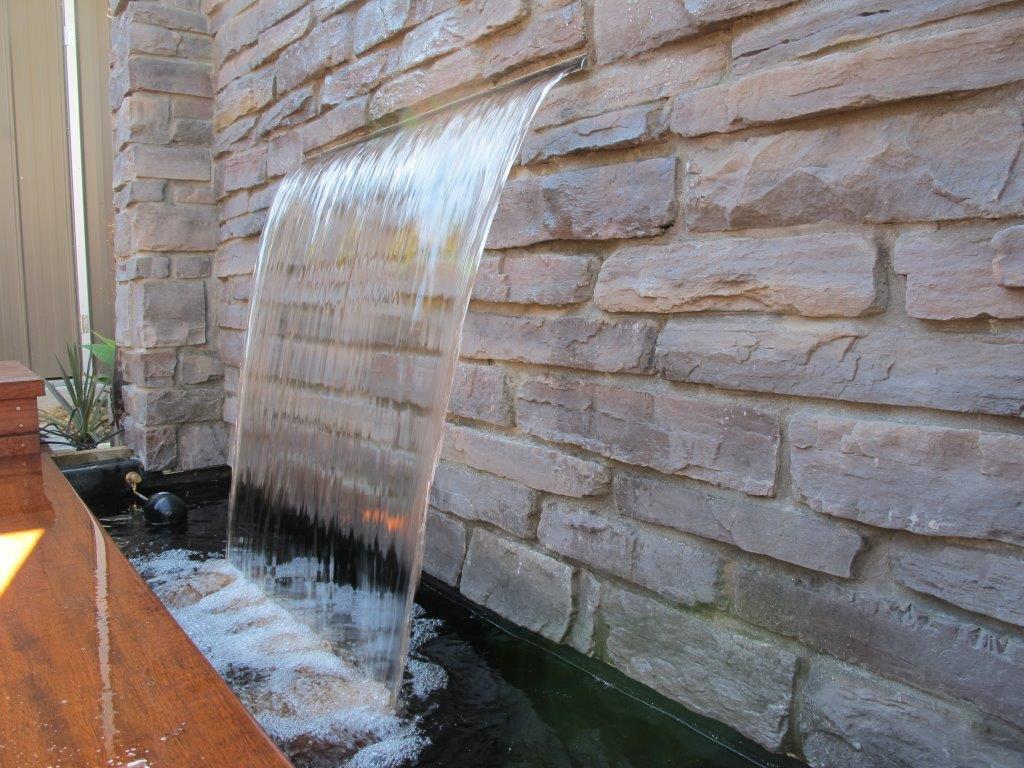 View All
Close