Description
The Filtoclear Series combine innovative filter technology with an effective UVC clarifier, it features the unique "Easy Clean Technology" allowing cleaning in just a few simple steps. The Filtoclear offers a "Clear-water Guarantee" when used correctly, can be used externally above or below the surface of the pond, as filter and pump for a watercourse or other water feature.
Features & Specification

German Technology
Innovative, effective pressure filter range with integrated UVC clarifier
Extremely user-friendly thanks to its 'Easy- Clean-Technology'
Sealed pressure container – thus the filters can be almost completely buried in the ground and can supply higher-elevation watercourses
Polluted water is pumped into a sealed, enclosed system, where a working pressure of 5 m head height can be built up
Can be used in-line for waterfalls and water features. Unit can be buried in the ground beside your pond
Cable Length: 5 Metres
Max Pond Size WITHOUT Fish: 6000L
Max Pond Size WITH Gold Fish: 3000L
Recommended Pump: Aquamax 5500 or 8500 (NOT INCLUDED - Sold Separately)
Max Flow: 6000LPH
UVC Size: 11W
Warranty: 2+1 yrs Manufacturer warranty (excluding wearing parts). See manual for +1 yr.
Note 1 - Cutting of cord voids warranty
Note 2 - Please read instruction manual in full prior to installation.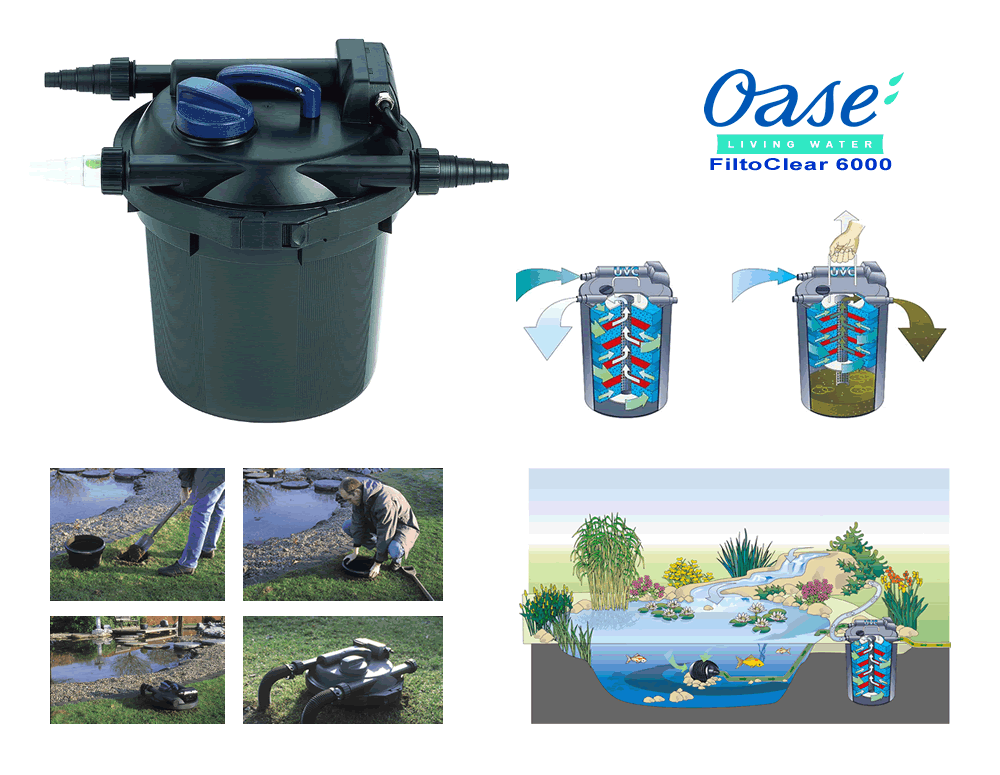 View All
Close